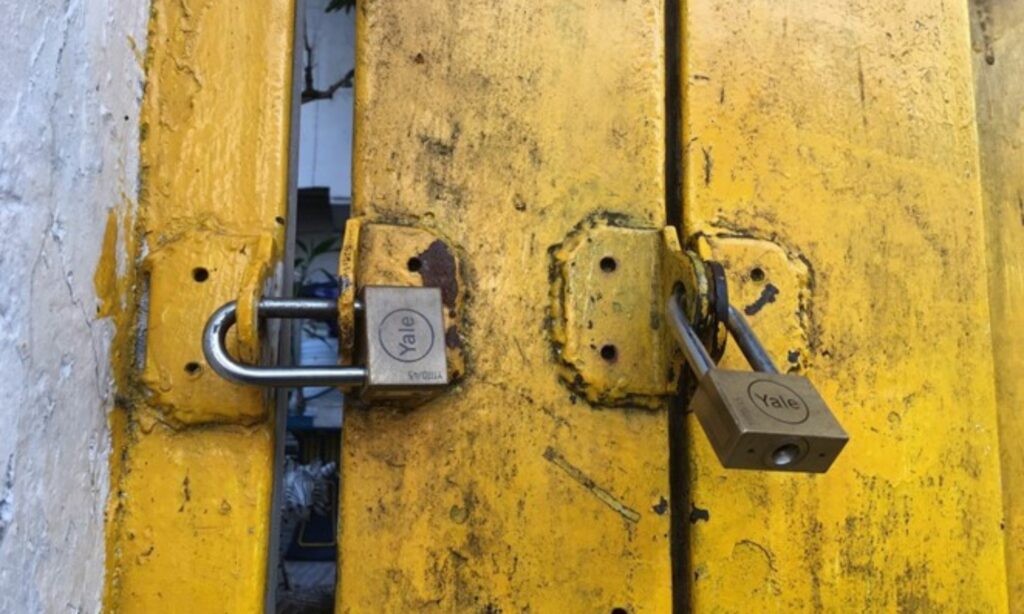 BANGKOK, THAILAND – 13 Myanmar migrant workers whom IJM assisted Thai authorities in a rescue operation in 2021, won the labour court case in December 2022, resulting in compensation to be paid by their former employers.
This court victory will provide important financial relief to these survivors, while a separate criminal case continues against their former employers on charges of human trafficking and forced labour.
In January 2021, IJM Thailand along with the Department of Special Investigation (DSI) officers, the Myanmar Embassy and other Thai government agencies rescued 18 Myanmar migrant workers from a confectionary factory that was operating out of a large home complex in a central Bangkok residential neighborhood.
Five workers wanted to return to the employers and were not identified by the Thai government as victims of human trafficking or forced labour. However, 13 migrant workers from Myanmar were identified as victims and affirmed their desire to escape and seek justice.
"It was a risky rescue operation, but the courage prevailed as I saw one of the first survivors climbed up the high fence to get out and seek help. It was the best decision ever made by someone whom most people would regard as victim of forced labour," said Patcharin Thongkam, IJM Thailand's senior social worker.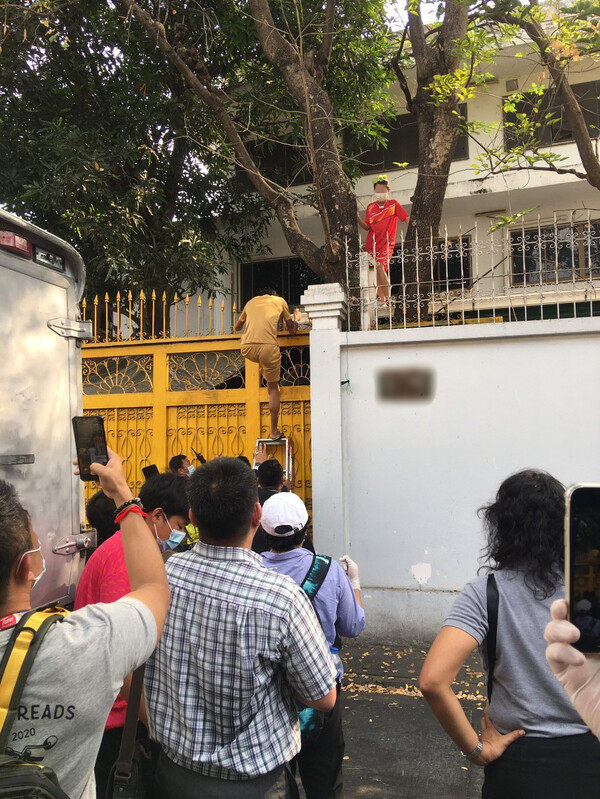 Chit*, one of the thirteen survivors who courageously took the chance to escape, shared,
"I knew that they (employers) were watching us but at that final moment, I dared myself to go so that others could follow. I heard the officers were calling us, so I went to the gate and started climbing up to get out. I just wanted others to follow me, and they did. I don't know what would happen to all of us if I didn't take the only chance I had."
On 17 January 2022, the three employers suspected of forced labour, human trafficking, and labour law crimes were arrested by DSI. The labour inspector ordered them to pay the unpaid wages to 13 Myanmar workers. However, the three employers appealed to dismiss the inspector's order, leading to the court summoning both sides for negotiations on the day of the arrest.
"We never gave in. We worked closely with the law enforcement team to collect evidence and lay down strategies, and we ensured decisions and options we made were accurate. Everybody wanted to seek for justice, so we worked hard to achieve it," said IJM Thailand Lawyer.
IJM Thailand's Survivor Services team provides aftercare support to the survivors under the Thai government's shelter for trafficking victims. IJM's legal team together with government partners filed a lawsuit against the employers at the labour court to claim the survivors' rights and seek restitution.
On 6 December 2022, the court ordered the employers to pay compensation worth 144,935 Baht (nearly HK$34,500) to all 13 survivors. The survivors won the labour court case with confirmation that the defendants would not file an appeal. Andrew Wasuwongse, IJM Thailand Country Director said,
"IJM applauds the court's favourable decision in helping bolster the rights of migrant workers in the country. We commend the relentless work and commitment of the government of Thailand and our partners to ensure that vulnerable workers are protected. We are proud of these courageous workers who are boldly telling the truth and defending their rights.
*pseudonym used
You might also be interested in…