We're working all around the world to free people trapped in slavery.
We don't stop there. We protect the poor against brutal violence in the developing world:
We're working in 24 communities in 14 countries to protect people in poverty from violence.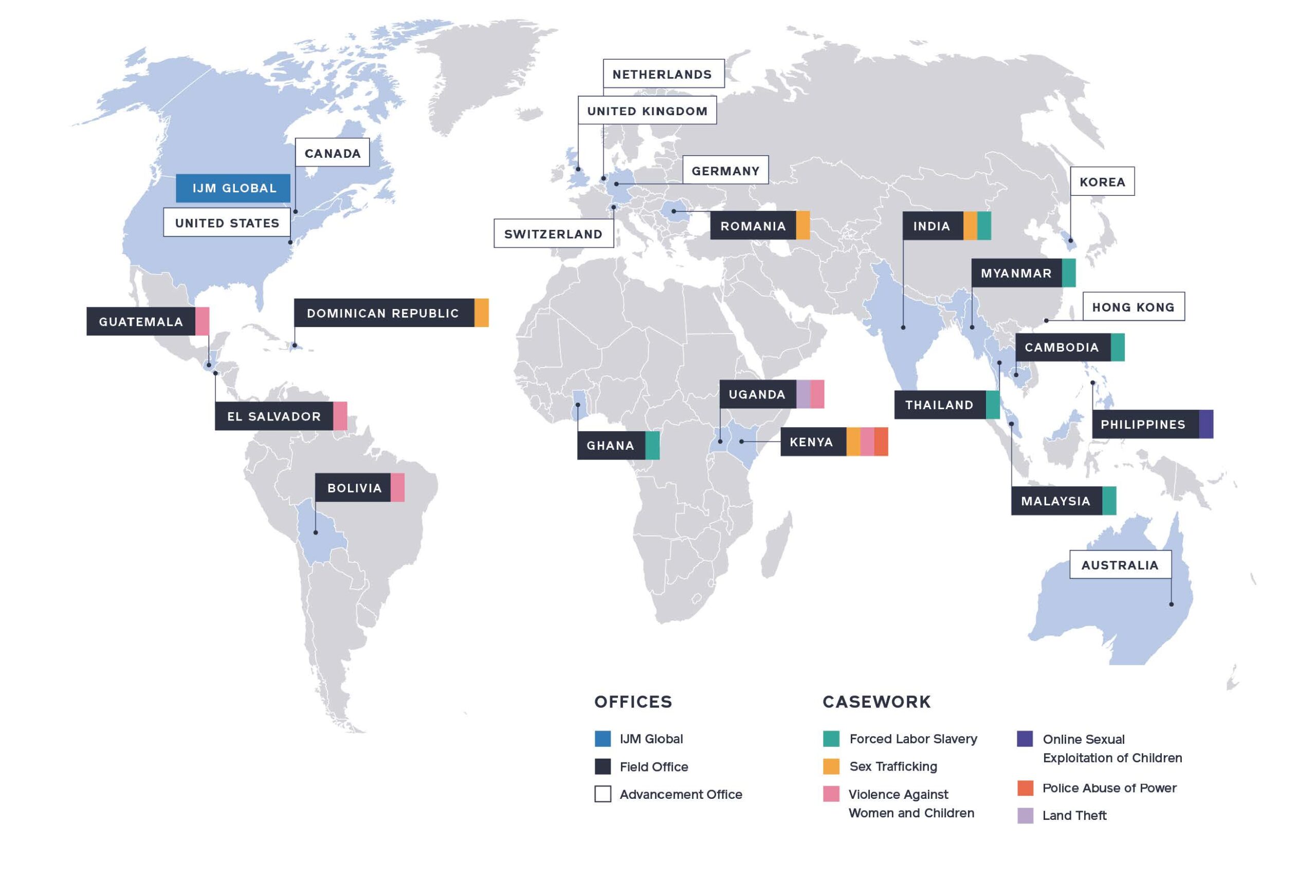 Our Proven Justice System Strengthening (JSS) Model
Think of the justice system as a pipeline. Where systems are broken, people who live in poverty are not safe. The UN estimates that nearly five billion people live outside of the protection of the law. Many justice systems are broken, corrupt, under-resourced and overworked.
Injustice
Police

Prosecutors

Judges

Social
Workers