W
When Gowri shares about her present life, words like "jolly," "peace" and "happy" sprinkle her vocabulary. But these were not always the words she used to describe her life.
A brutal owner of a woodcutting unit in South Asia forced Gowri and her family to work for him for nearly 10 years before IJM and local officials rescued them in 2010. Since that time, we've walked alongside Gowri's family in their journey to restoration.
Here's Gowri, when she was still just a mother, telling her story before and after the rescue: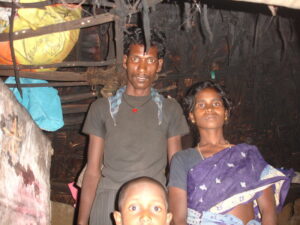 Gowri and her family on the day of rescue.
Rescue, followed by our two-year aftercare program, wasn't the end of IJM and Gowri's journey together. IJM had a need for a community field worker in Gowri's area, but there was none, so Gowri did something unprecedented at the time: with our guidance, she was given significant responsibility and became her community's field worker.
"If we hide away, it means we have done something wrong. Justice is on our side," Gowri said. "That was when I began to find the courage to fight back."
SEND RESCUE
Leading people from darkness to light
Today, Gowri is a survivor leader in the Released Bonded Laborers Association (RBLA) in her community. She helps others get services they're entitled to from the government, and she wants to do all she can to rescue every single bonded labourer: she lobbies the government and speaks in government meetings, highlighting the plight of bonded labourers and emphasising the importance of timely rescues.
Gowri has navigated through rescue, restoration and beyond for 12 years. As a survivor, she has the valuable perspective of having been both the victim and the advocate. She said she has seen much change in the government's response to bonded labour: "Today the government is a lot more approachable… They also encourage and motivate us to continue doing our part in helping them identify bonded labourers and rescue them."
"As an RBLA leader, I'm able to lead my community. I will continue to be the voice for the voiceless and lead people from darkness to light."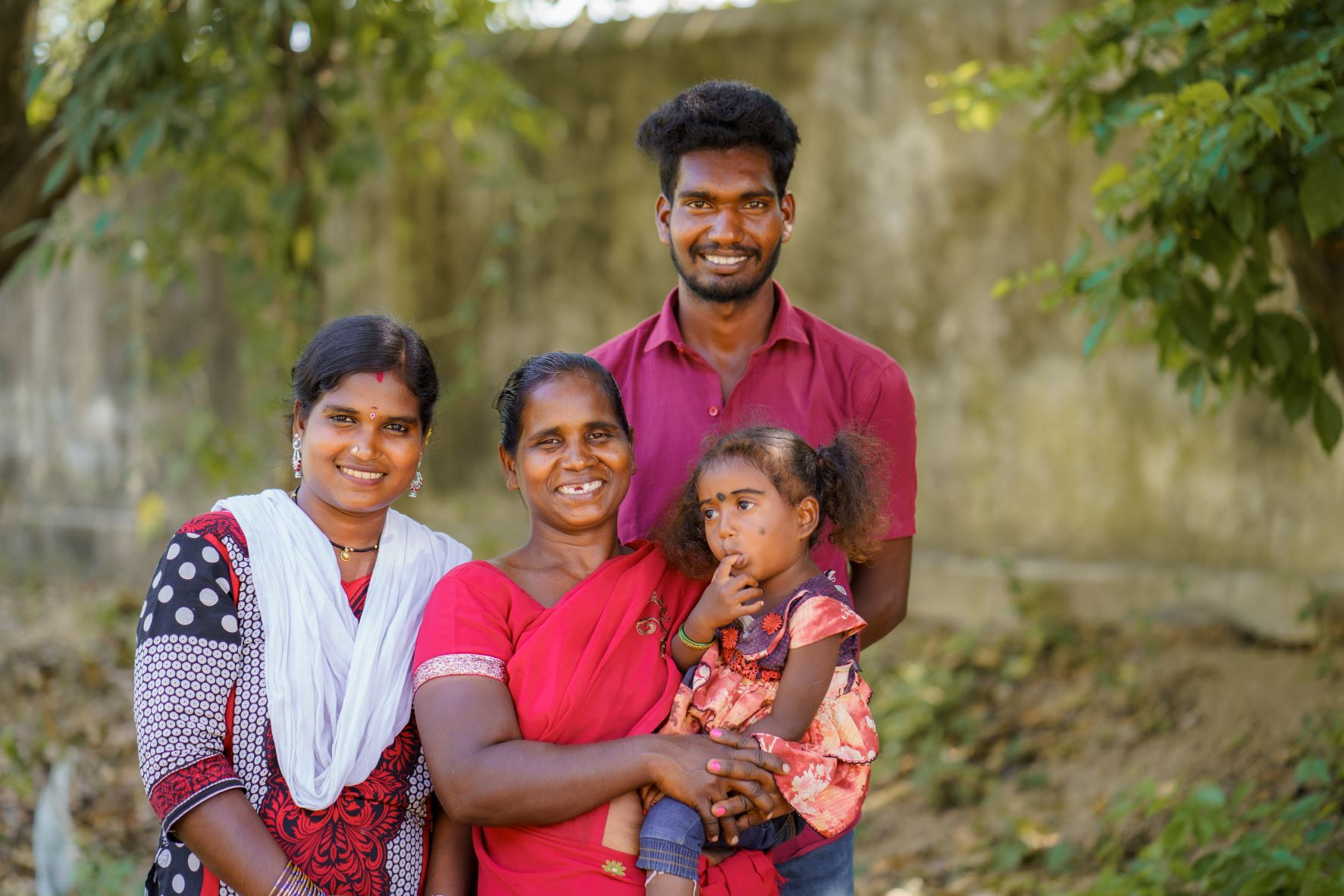 Living in fullness
Today, Gowri's life is full; beyond her passion and commitment to help others, her family is growing and thriving. Her two daughters have married, and her son is a devoted young man who works to support her. Excitingly, Gowri has become a grandmother! Little Vaishalini was born in 2018 to Gowri's oldest daughter.
Besides being an RBLA leader, Gowri earns money by working as a domestic worker in a household that treats her well, in addition to producing various crafts to sell and teaching those skills to others wanting to strengthen their finances and sustain in freedom.
She reflected on her journey, noting that IJM's walking with her through her rehabilitation all those years ago enabled her to stand strong now: "Rescue and rehabilitation have made me the person I am today."
Carrying the torch into the future
As much as it could be said that IJM has travelled with Gowri over the last 12 years, it's just as true that Gowri has been travelling with IJM for that same length of time—nearly half of IJM's existence.
Speaking to IJM's 25th anniversary this year, she said, "You have journeyed with us all these 25 years. Now, as RBLA leaders, we promise to extend our help in everything you need. We will carry this baton and ensure there are no more bonded labourers in our state and our country.
"We owe you all a debt of gratitude. We want to thank every soul who has so selflessly given for the cause. Because of your sacrificial giving, we are free today and we continue to do this work of freedom through which we are changing lives and making a difference."
As a Freedom Partner, you can help empower survivors like Gowri to become leaders who serve with their uniquely powerful experiences.
BECOME A FREEDOM PARTNER
You might also be interested in…